Biotin has been widely known lately due to its numerous health benefits. Starting from preventing serious medical conditions such as neuropathy to improving your skin health, nail, and hair growth. It's somehow satisfying to see great numbers of people leaning more towards preventive measures to take care of their health nowadays. This encourages everyone else to take the same approach in their lives.
Something that biotin is widely used for is hair growth for women. However, lately, there have been many claims of using biotin for beard growth. There are various biotin supplements on the market suggesting that they help grow your beard and get it thicker.
If you have never heard of biotin before, you must be wondering by now, what is that? Biotin is simply a b vitamin, which is part of the vitamin B complex. It plays an important role in boosting the body's metabolism, affecting other areas of our health. Biotin is known for its many health benefits, such as preventing and curing neuropathy, ensuring a healthy pregnancy, lowering blood sugar levels and blood pressure, improving skin health, and beard care.
If you want to learn more about biotin for facial hair growth, stick with us for further details.
Does taking biotin cause facial hair growth?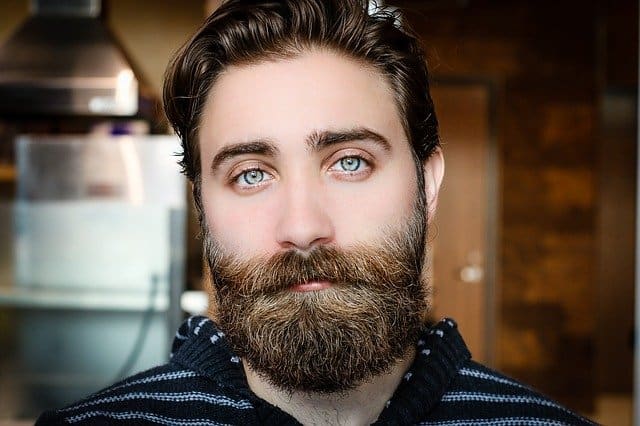 It's quite fascinating how a nutrient is responsible for beard care. To understand more, I'll explain to you how this happens inside the human body. The role of biotin lies in boosting your metabolism. The higher metabolism you have, the more your body breaks down the nutrients from the foods you eat, which are then sent to the different body cells. In simple words, biotin helps your body to create energy from the food you eat.
Keratin is the protein that nourishes your skin, nails, and hair. It is necessary for their growth, health and keeps them in good condition. But how does biotin help beard growth? Biotin stimulates keratin production in the human body as well as improves its infrastructure. This will ensure that your get better hair and beard growth over time. Studies have shown that a biotin deficiency will limit your beard growth. Also, men with this deficiency tend to have thinner hair and have a harder time growing their beards. Once biotin enters your system, it rejuvenates your cells for keratin production and thickens your beard hair.
Can guys take Biotin for hair growth?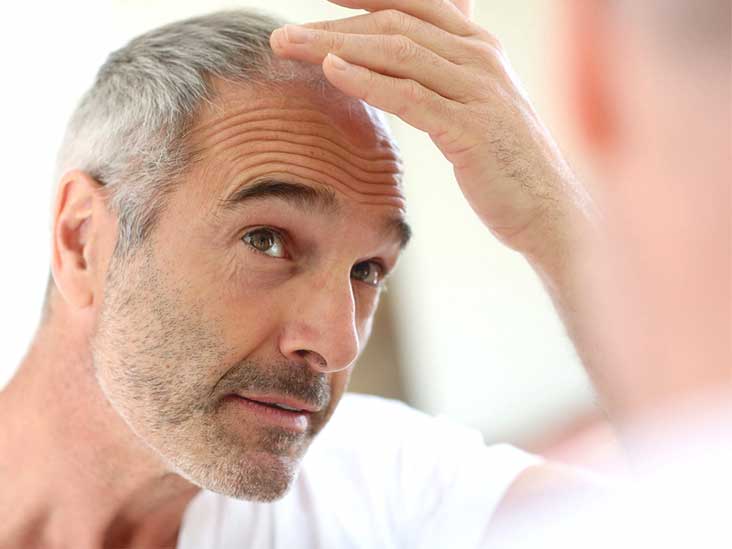 Yes absolutely! Guys can take biotin for their hair and beard care. Who doesn't want to have great-looking hair? According to the US National Institute of Health (NIH), adults aged 19 or more should take at least 30mcg of this vitamin a day. However, adults can take up to 10000 mcg (10mg) a day, and studies have shown no health complications even with such a high dosage. Nonetheless, clinical trials have shown that taking a high amount of biotin gives false laboratory results, which could lead to misdiagnosis of certain medical conditions. That's why we always suggest that you check with your doctor or pharmacist before taking such a high dose of this vitamin. You can even find biotin-based hair shampoos for hair strengthening and growth. So if you are hesitant to take water-soluble pills, you have this second option.
Do Biotin Supplements Encourage Beard Growth?
There are many biotin supplements available on the market now. Some are simply named biotin or vitamin B7, but you'll find other biotin-based supplements specifically made for beard care. You can get biotin just from your daily natural meals, but it might not always cover the recommended intake. In this case, you can buy them as water-soluble pills. You will usually find supplements that have higher doses of biotin than what's recommended to take. But as we've stated before, you can take up to 10000mcg of biotin a day without experiencing any side effects. In most testimonies, men who took biotin doses between 5000mcg and 10000mcg started seeing results within three months of using biotin beard growth. If you don't see any results by that time, it surely means that you were biotin deficient for a long time.
Which biotin is best for beard growth?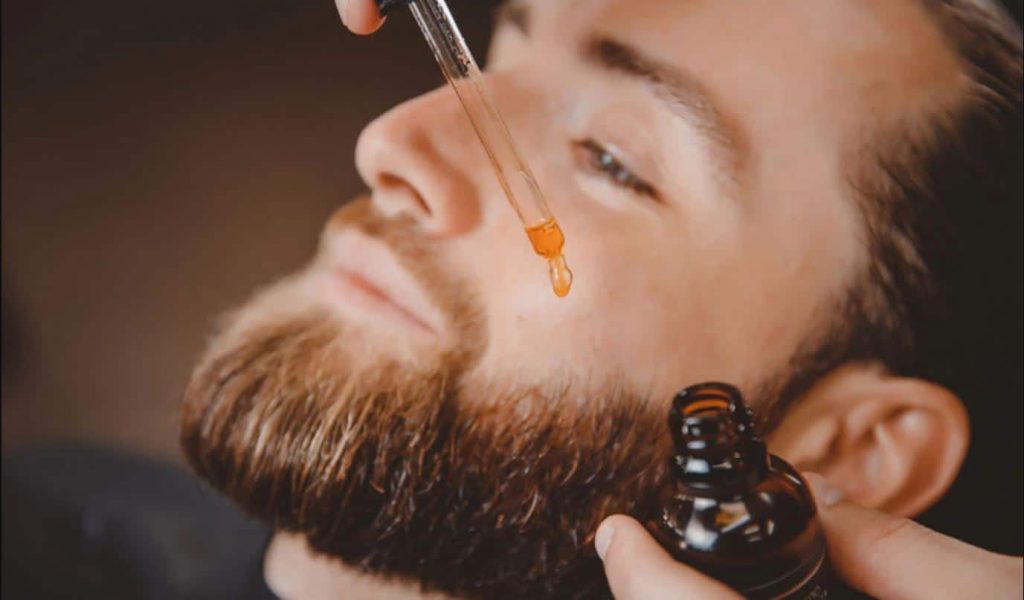 If you're looking online for biotin supplements, you will be amazed by how many options available at your hands. However, this could confuse you, and to be honest, not all biotin supplements on the market are effective. To help you with that, we have selected one of the best beard growth biotin supplements that you can get.
–       WATTNE: Wattne is an effective product that improves your beard thickness and quality. It is biotin-based, and you can get it in the form of oil drops. You can get it as a package with other products such as a microneedle roller, beard shampoo, beard balm, and other interesting options. The product has many positive reviews, which is something important to look up for.
–       Prime Beard: Prime beard is another great option for your facial hair. It is also biotin-based and is designed to thicken your beard and grow it. It comes in the form of pills that contain biotin. Each one has 5000mcg of biotin and other vitamins, which will also contribute to your facial hair growth. Adults are suggested to take two pills a day for a period of at least one month.
–       Nature's Bounty: This is probably one of the most reviewed biotin supplements on the market. It is not marketed only for beard growth but for its numerous other health benefits. It comes as 10000mcg soft gel capsules, and for me, it is one of the best products on the market now. The good thing is that it's effective for both men and women, so you can definitely share the bottle with your partner.
–       LumberMan: This product is a multivitamin one. The pills contain biotin and other various vitamins needed to improve your facial hair. Each pill contains 10000mcg of biotin, so it is recommended to take one pill per day. LumberMan will also promote your skin health, nails, and hair.
The Benefits of Biotin for Beard Growth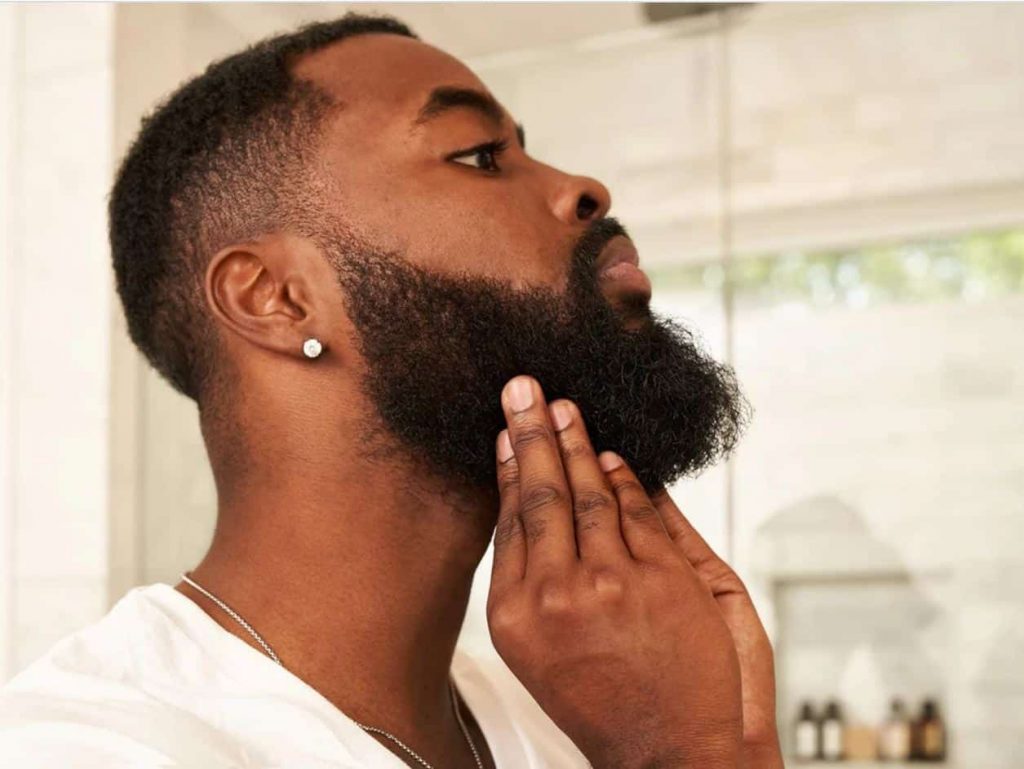 As we've mentioned in this article, biotin benefits not only your beard hair but also your hair, nails and improves your skin health. Biotin grows your facial hair which gives you a great look, and I know so many young people and even adults suffer from slow and uneven beard growth. This pushes lots of them to just shave it because it doesn't look that good when the beard doesn't cover some areas in your face. Now, you can fix this problem with biotin.
Biotin for Beard Growth
Overall, increasing your biotin intake will boost your beard thickness. You can get this B vitamin in natural foods such as eggs, meat, mushrooms, and avocados. However, you can always add supplements that contain a higher amount of biotin. These supplements will be beneficial, especially if you have been biotin deficient for a long time. And always remember to consult with your doctor if you have underlying health conditions to not experience any health complications. Nonetheless, if you can't take biotin supplements like pills, you can always opt for other options such as creams, shampoos, and oil drops. Just make sure to get a high-quality biotin supplement.